WATCH: iTech MD Mike Schwarz takes a closer look
at the Sugarloaf Drilling Program (4min)
The strike (length) of drilled graphite mineralisation at the Sugarloaf Graphite Prospect has doubled from 2 km to over 4 km
An additional 2.3 km of graphite mineralisation has been drilled across the southern end of the prospect with visual graphite intersections up to 60 m thick
This confirms the southern extent of the exploration target
17 holes were drilled for a total of 1594 m with final assay results expected in the next 4-6 weeks
High quality samples of graphite mineralisation have been obtained for metallurgical test work
Drilling at Sugarloaf is now complete, and the drill rig has moved 20 km north, to the Lacroma Graphite Prospect, where over 10,000 m of drilling is planned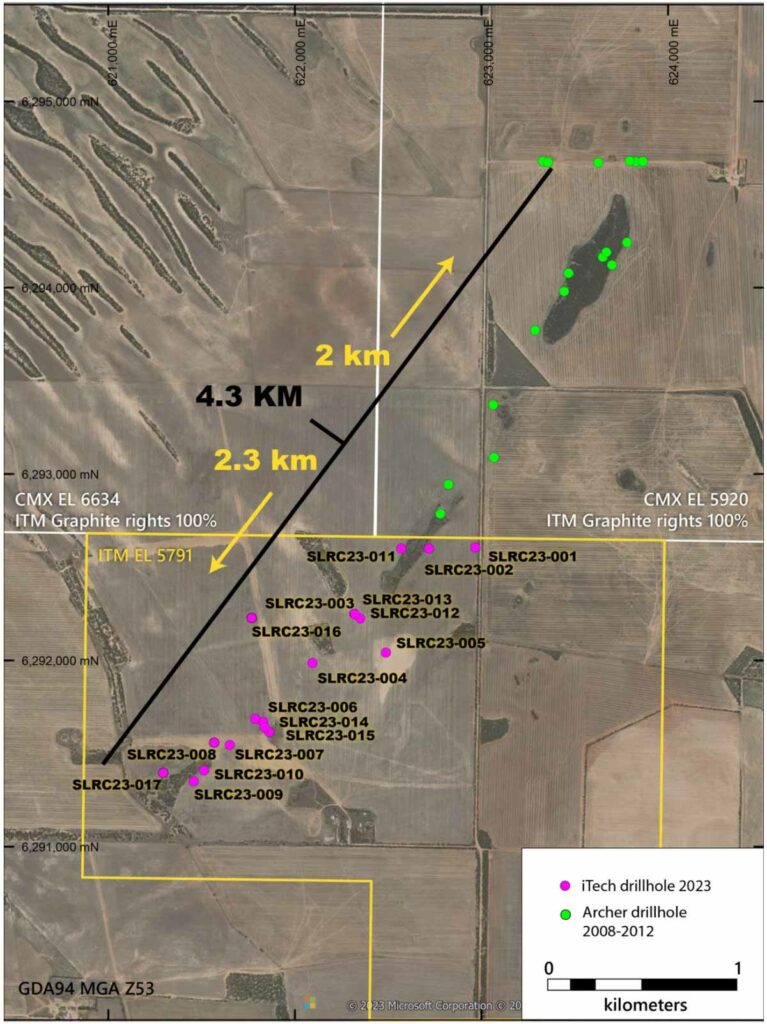 Figure 1. Drill collar plan of the Sugarloaf Graphite Prospect showing historical graphite drilling undertaken by Archer Materials (ASX: AXE) over the northern part of the prospect, between 2008-2012, and the recently completed drilling by iTech Minerals, in the southern half.
The reverse circulation (RC) drill program consisted of 17 drill holes designed to test the southern extent of a 4.5 km electromagnetic anomaly at the Sugarloaf Graphite Prospect. The northern 2 km had been tested by drilling by Archer Materials Ltd between 2008 and 2012. The current round of drilling by iTech, has confirmed the full 4.5 km of the EM anomaly is caused by graphite mineralisation. The visual estimates of mineralisation indicate that the drilling intersected multiple intervals of graphite mineralisation over the additional 2.3 km of strike in the southern half of the prospect.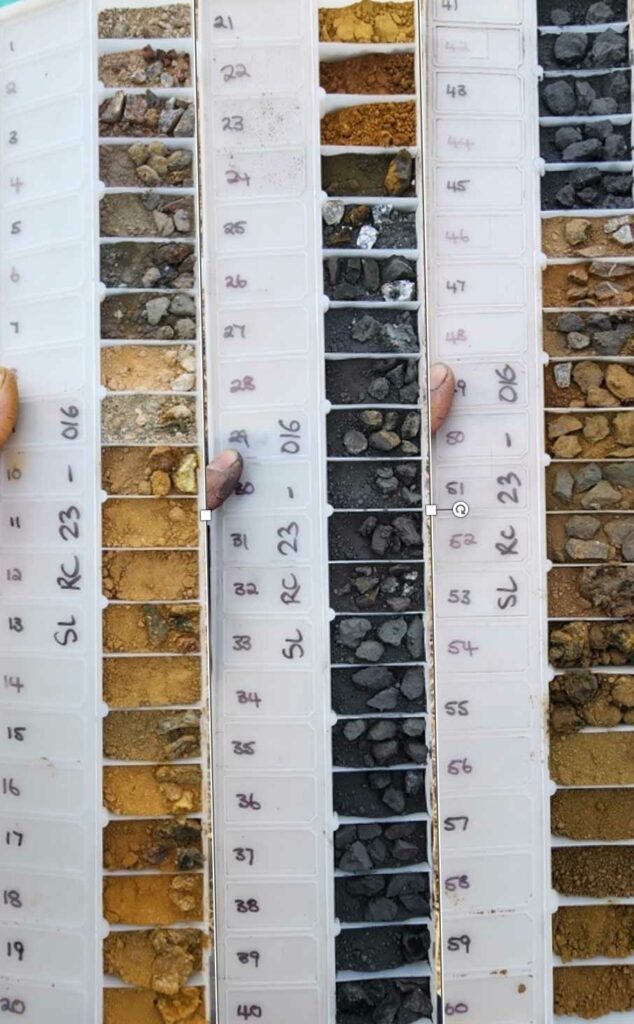 Figure 2.
Chip tray photographs from hole SLRC23-016.
MORE NEWS FROM THE CAMPOONA GRAPHITE PROJECT
WANT TO GET INVESTOR UPDATES DELIVERED TO YOUR INBOX?
SIGN UP TO THE iTECH NEWSLETTER