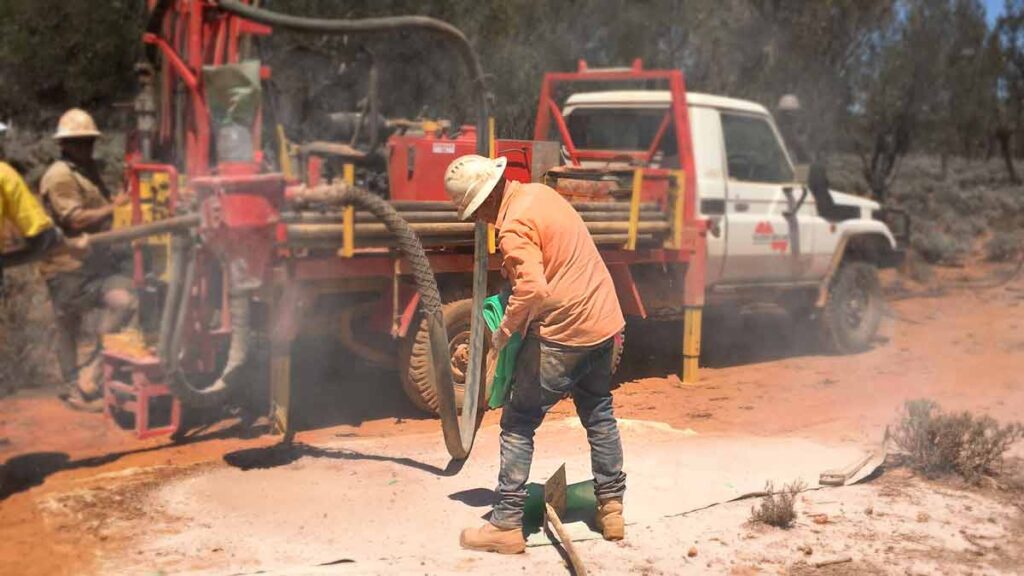 Historical drilling at the Franklyn Kaolin-Halloysite-REE Prospect, Nackara Arc, South Australia
As drill results continue to be received from the Eyre Peninsula Kaolin-REE Project, and as part of an ongoing program of assessing its extensive suite of exploration tenure across South Australia, iTech has identified significant REE potential within its Franklyn Kaolin-Halloysite Prospect in the Nackara Arc (Figure 1).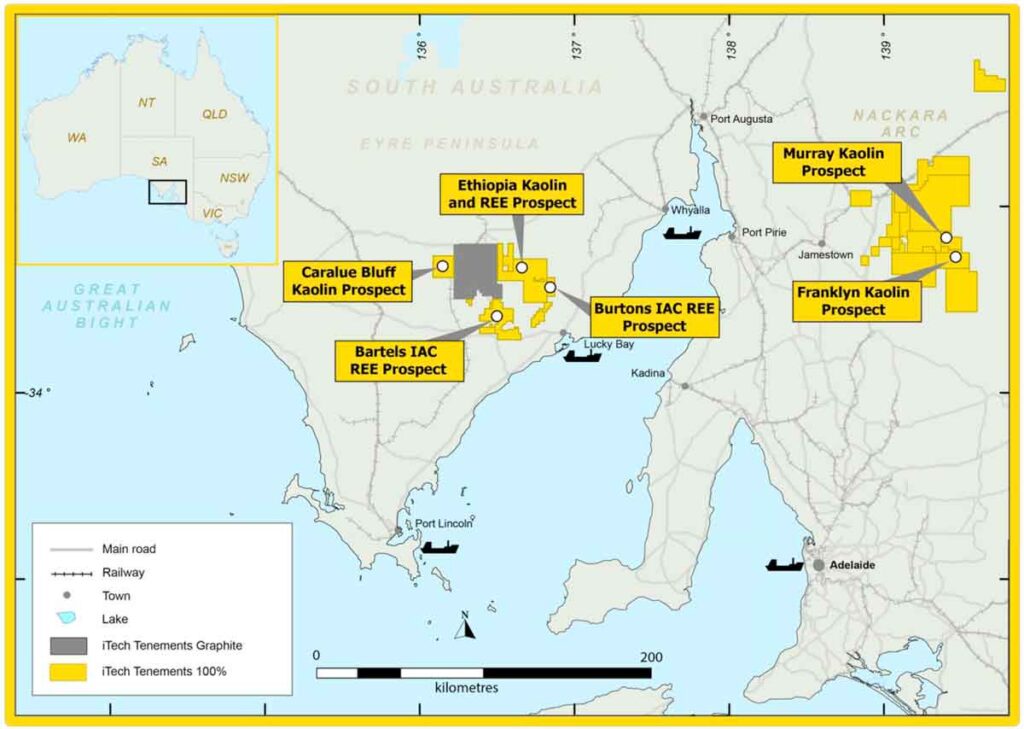 Figure 1. Location of Kaolin +/- REE prospects, South Australia
The Company has applied its exploration model of "clay hosted REEs within high purity kaolin mineralisation", such as the very large Caralue Bluff Prospect on the Eyre Peninsula, to Franklyn. iTech resubmitted samples from a 2019 drilling program for REE analysis and is pleased to report widespread REE mineralisation. The samples analysed were from kaolin-halloysite rich intervals identified from previous drilling.
Significant intersections include:
• FRAC19-005 – 19m @ 631 ppm TREO from 9m o Including 4m @ 1031 ppm TREO from 13m
• FRAC19-010 – 12m @ 960 ppm TREO from 3m o Including 4m @ 1505 ppm TREO from 7m
• FRAC19-011 – 7m @ 995 ppm TREO from 6m o Including 3m @ 1287 ppm TREO from 10m
Clay hosted REE mineralisation occurs within an establish kaolin-halloysite exploration target of 45Mt – 91Mt at a grade of 30 – 36% Al2O3 (-45 μm size fraction) as reported in the company's prospectus in October 2021. While Eyre Peninsula, and the Caralue Bluff Prospect, continue to be the focus of exploration for clay hosted REE deposits, the discovery of REE mineralisation at Franklyn expands iTech's pipeline of projects to include a prospect with known halloysite occurrences.
*Investors should be aware that the potential quantity and grade of the Exploration Targets reported are conceptual in nature, there has been insufficient exploration to estimate a Mineral Resource and it is uncertain if further exploration will result in the estimation of a Mineral Resource at Franklyn.
Exploration Results for Rare Earth Element Projects can be a bit more complicated than for projects targeting metals like Gold and Copper. WATCH iTech Minerals Managing Director Mike Schwarz explains what you need to know and what to look out for.
WANT TO GET INVESTOR UPDATES DELIVERED TO YOUR INBOX?
SIGN UP TO THE iTECH NEWSLETTER
MORE NEWS FROM iTECH'S RARE EARTH PROJECTS