WATCH: iTech MD Mike Schwarz talks through the latest ASX release and what it means for the Lacroma Drilling Program (2min)
Extensive drill program underway at Lacroma Graphite Prospect on the Eyre Peninsula
Landowner approvals obtained, allowing iTech to extend drilling through the cropping season and aim for resource definition
Government approvals also received for further drilling
More than 10,000m of reverse circulation (RC) drilling planned to test the northern 6km of a 12km long anomaly defined from an airborne electromagnetic survey (AEM) and historical drill holes
Historical drilling has confirmed the anomaly is caused by thick graphite mineralisation with drill hole WG021 intersecting 60m @ 6.8% total graphitic carbon (TGC)
Preliminary metallurgy of drill hole WG021 demonstrates that a high-grade graphite concentrate of >90% TGC with recoveries of ~83% can be achieved using the same flowsheet established for the Campoona Graphite Deposit
iTech is well funded with a cash balance of $8.5m at the 31st of December
THE LACROMA GRAPHITE PROSPECT
The Lacroma Graphite Prospect is located approximately 45km north-west of Cleve on the central Eyre Peninsula and <20km from iTech's proposed graphite processing plant for the Campoona Spherical Graphite Project. The graphite at this location occurs within the Paleoproterozoic Hutchison Group Metasediments and is likely to have formed from organic rich stratigraphic horizons metamorphosed during regional upper greenschist to lower amphibolite facies metamorphism during the Kimban Orogeny. The Central Lacroma graphite rich horizon forms a north-south trending structure with a shallow easterly dip. As the structure falls to depth to the east, it is thrust back to surface along a north-south fault to form the Eastern Lacroma Target, as interpreted from drilling and detailed airborne and ground-based electromagnetics.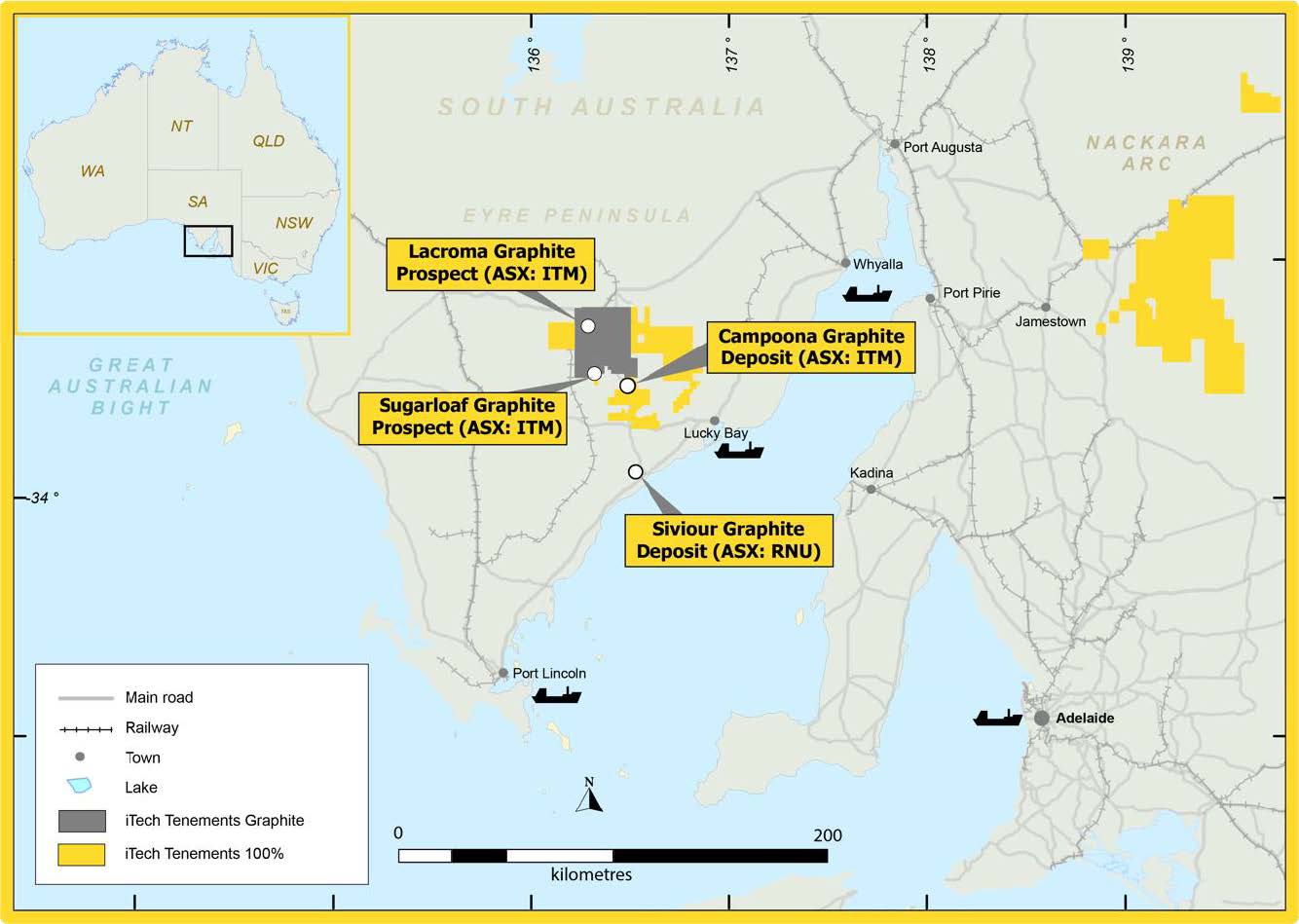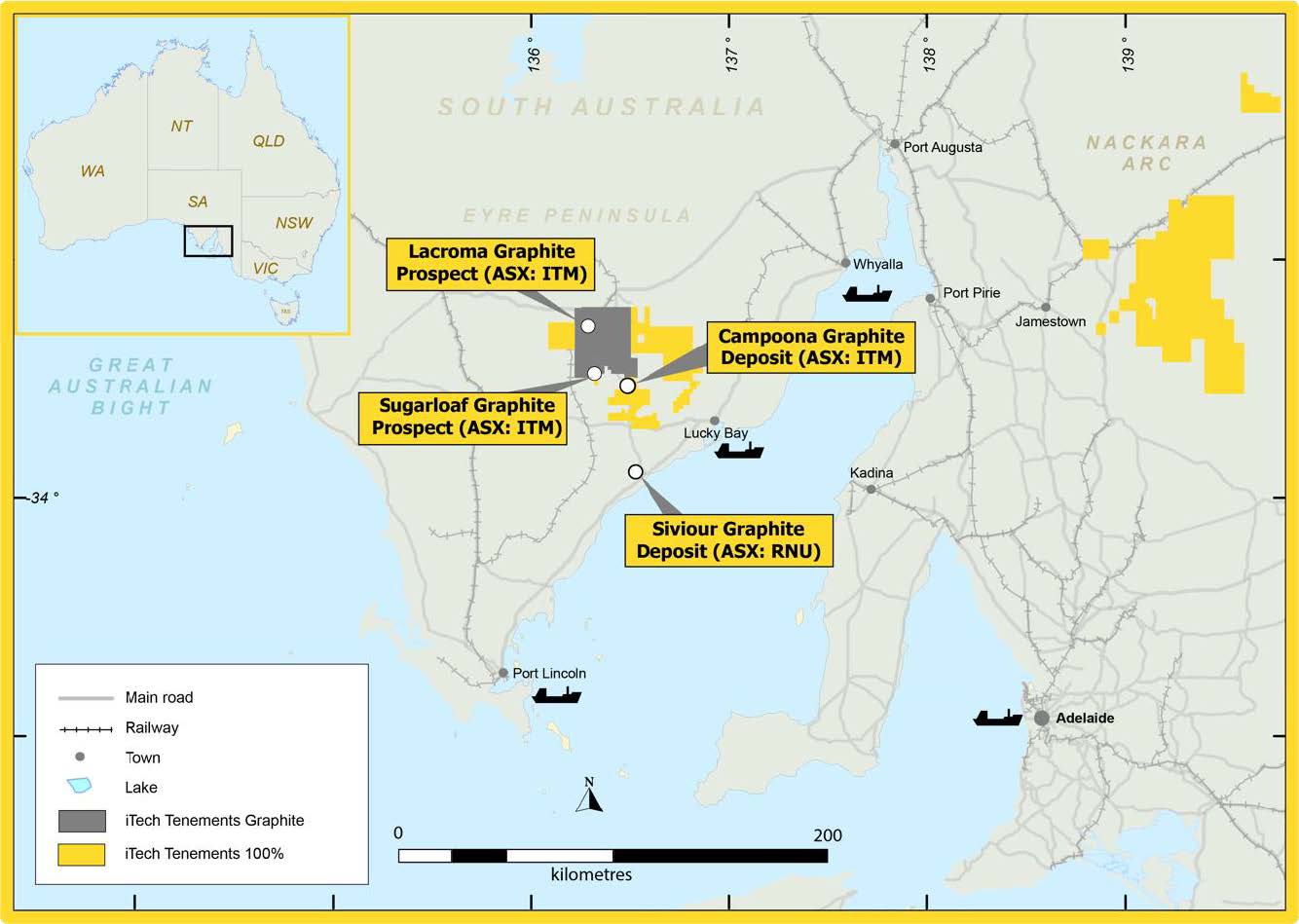 Figure 1. Location of iTech's Graphite Deposits and Prospects – Eyre Peninsula, South Australia.
WATCH: iTech MD Mike Schwarz's update from the Lacroma Graphite Prospect (12 May 2023)
WANT TO GET INVESTOR UPDATES DELIVERED TO YOUR INBOX?
SIGN UP TO THE iTECH NEWSLETTER