WATCH: iTech MD Mike Schwarz discuss the first results from the Sugarloaf Graphite Prospect (4min)
Best results from the first 6 of 17 drillholes include
o SLRC23-006 – 28m @ 15.0% TGC from 75m and 18m @ 11.2% TGC from 114m, ended in mineralisation
o SLRC23-004 – 17m @ 6.4% TGC from 80m
o SLRC23-002 – 6m @ 5.3% TGC from 39m and 6m @ 7.8% TGC from 48m and 2m @ 12.6% TGC, ended in mineralisation
o SLRC23-003 – 10m @ 4.0% TGC from 5m
Assays from a further 11 drill holes are due in the coming weeks
It is believed that SLRC23-006 hit the main graphite target at depth, with drill holes SLRC23-0013 and 0014 demonstrating continuity to surface (assays pending)
With the main target located in hole SLRC23-006, later holes were more effective at targeting the main graphite horizon at Sugarloaf and obtaining samples for metallurgical test work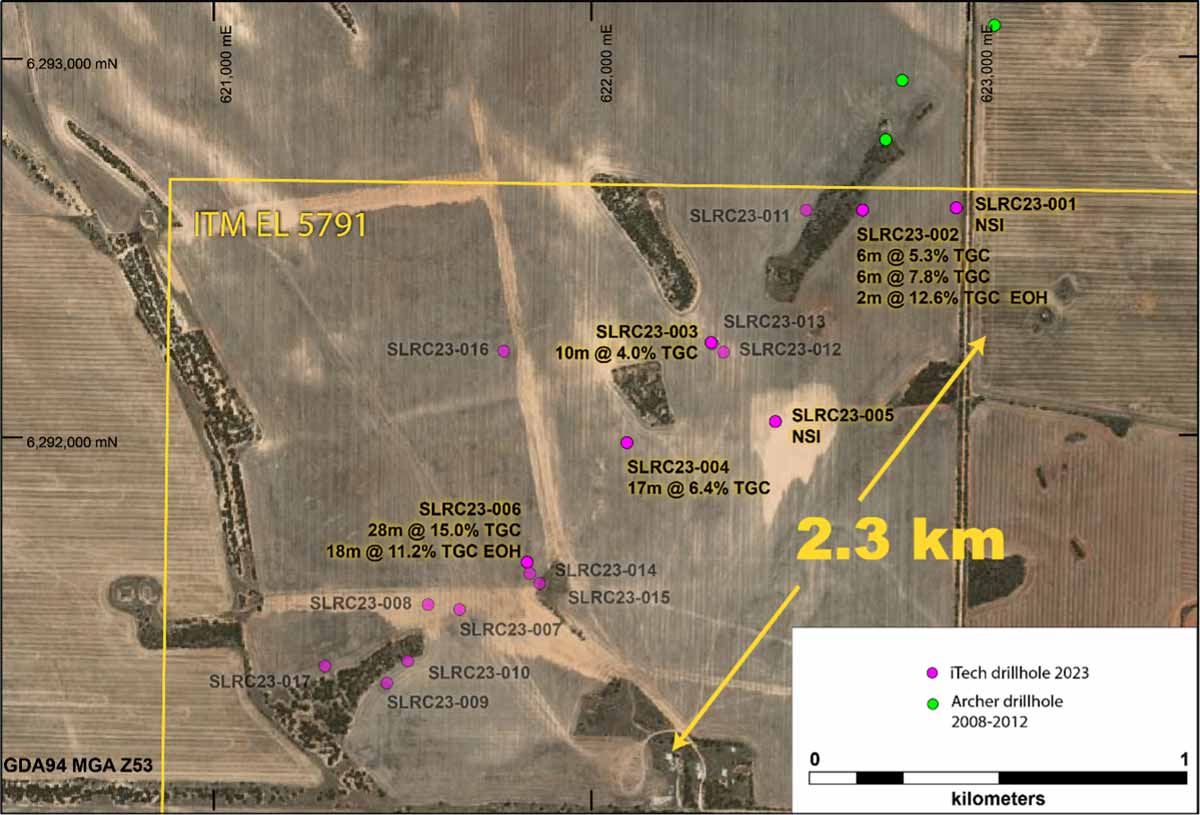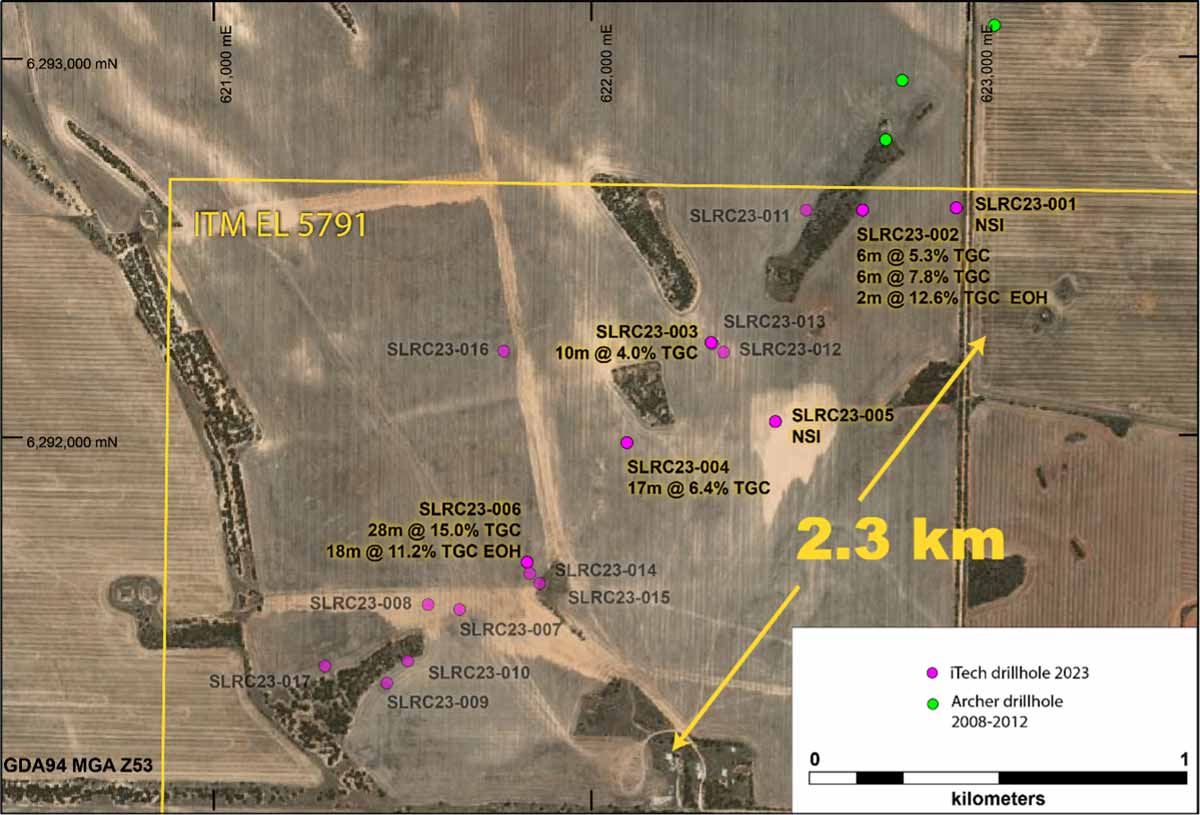 Figure 1. Drill collar plan of the southern half of the Sugarloaf Graphite Prospect showing results from the first 6 of 17 drill holes completed.
The reverse circulation (RC) drill program consisted of 17 drill holes designed to test the southern extent of a 4.5km electromagnetic anomaly at the Sugarloaf Graphite Prospect. The northern 2km area had been drill tested by Archer Materials Ltd between 2008 and 2012. The current round of drilling by iTech, has confirmed the full 4.5km extent of the Electromagnetic (EM) anomaly is caused by graphite mineralisation.
The results from the first 6 holes at Sugarloaf demonstrate a continuation of the thick, high-grade mineralisation well into the southern half of the exploration target. It should be noted that since the graphite mineralisation was being targeted a significant distance from the last known location in drilling, it took several holes at the start of the program to locate the best graphite horizon. From observations, subsequent drill holes were much more effective in intersecting the target horizon at shallower depths (ASX Release 23 March 2023, Drilling doubles the strike length at the Sugarloaf Graphite Prospect).
WATCH: iTech MD Mike Schwarz spends the day at the Graphite Drilling Program (4min)
WANT TO GET INVESTOR UPDATES DELIVERED TO YOUR INBOX?
SIGN UP TO THE iTECH NEWSLETTER